Protecting your data is not an option. It is essential. Get reliable protection and straight-forward, predictable pricing with Codero Essential Backup.
Automatically backs up your entire server
Simple, predictable pricing
Recover your data any way you need it:
Restore your entire server to a previously backed up state
Restore one specific hard drive
Tactically select which specific directory(s)file(s) to restore
Fully Managed Service
Service Setup
Administration
Recovery
DAILY – Each subscribed server will have all of its local drives securely and completely backed up once per day
ONSITE – Backups are retained onsite, within the same Tier-3 data center as the customer's server
TWO WEEKS - Codero Essential backup will provide customers with the ability to restore a drive to a previous state, up to 2 weeks in the past.
TWO HOURS - Recovery as fast as 2 hours per 1TB Archive/Drive*
*Recovery times are estimates; actual times will be dependent upon factors such as number of restore points required, as well as the server's local hardware, network, and I/O capabilities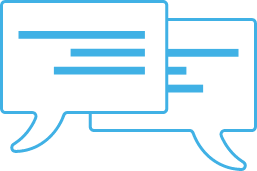 Chat with us today about what Essential Backup can do for you!