Successfully bridging yesterday's IT to tomorrow's capabilities takes strategy, multi-platform expertise, hands-on experience, and time most in-house IT teams don't have. That's why choosing a managed services provider you trust is so important.
Let Codero be your competitive advantage
Bridge legacy IT investments with modern cloud services
Expert security with backups, patching, updates, and firewall
Multi-platform architecture, migration, and management expertise
Access to industry certified specialists
Microsoft Azure and AWS certified
Over 30 years of experience
Getting started with Codero

Talk with a Codero expert. Our experienced team will get to know your company, operational needs, goals, and the type of workloads you'll be running.

We'll devise your optimal solution. Our engineers will design a future-proof implementation to support your business growth and long-term success.

Our experts will make migration seamless, with a thorough strategy, clear communication, and minimal disruption to your business services.
"Laser-focused on optimization and user experience, Codero delivers seamless and customizable transitions to cloud or hybrid infrastructure that accommodates both future business goals and existing legacy systems."
– Laura Bernheim, HostingAdvice.com
"We have been partners with Codero for years. The experience has been so fantastic that we have begun to migrate all of our servers from other data centers to Codero."
– Ian Danby, Cybernet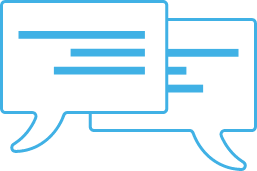 Chat with us to meet your new IT partner