Whether we're backing up to Infrascale, AWS, or Microsoft Azure, you'll be covered in the cloud early warning security alerts, remote wipe capabilities, and advanced encryption, authentication, and compliance features.
Back up data from any device:
Pay per terabyte of storage, rather than device, to secure your enterprise's mobile devices, servers, and even bare metal system images affordably.
Shut down threats from afar:
Locate lost or stolen devices quickly with geo-location features, then delete sensitive data from those devices to stop criminals in their tracks.
Get an early warning for possible infections:
Codero Cloud Backup has an internal detection system, alerting you when any suspicious file additions or changes occur and allowing you to isolate ransomware, recover important data, and shut down the attack — fast.
Keep your data secure and compliant:
Codero Cloud Backup comes with triple-layer encryption, multi-factor authentication, and is compliant with HIPAA, FIPS, FINRA, SOX, GLBA, and CJIS.
On-premise backup is still an important part of any hosting strategy that includes bare metal servers. Codero will implement and manage your data center backup to ensure your data is secure and quickly accessible.
Get the right backup for you:
Whether the best fit for your deployment is an eVault or Infrascale appliance, we'll help you choose the right backup and make sure it's set up to run automatically and seamlessly.
Make backups automatic and efficient:
The R1Soft Server Backup Manager makes sure your backups are done efficiently by only updating the data that's changed, keeping your server's performance high and your critical resources free.
Rely on Codero's expert management:
Backups are a critical part of your hosting strategy, but that doesn't mean you have to devote enormous resources to overseeing them. We'll manage your ongoing backups and data restoration so you can focus on your other tasks.
Enjoy the ultimate in efficiency, with an automated, disk-to-disk backup system that only backs up data blocks in new or changed files.
Speed up your backup:
Get faster backup times with minimal back end storage.
Thwart data thieves:
End-to-end encryption protects your sensitive data.
Let us manage it:
Upgrade to managed backups to take advantage of Codero expertise from initial setup and regular reporting to round-the-clock monitoring and full data restoration. Reduce risk, minimize cost, and have more time to run your business.
Protect data across multiple platforms:
Leverage additional plugins to help protect against file corruption or deletion, and application-level data corruption or loss for MS Exchange, MSSQL, SharePoint, VMWare, and open files, as well as point-in-time failures.
R1Soft Continuous Data Protection
Perform block-level, disk-to-disk backup as frequently as every 15 minutes, with a disk I/O overhead so small you can't measure it.
Save money:
Pay only for what you use, even at scale.
Restore faster:
Restore large file systems or entire systems, fast.
Save time:
Backups take minutes, not hours, and can be scheduled as frequently as every 15 minutes.
Make backup management easy:
R1Soft is compatible with both Windows and Linux, and has a web-based UI for easy use and convenience.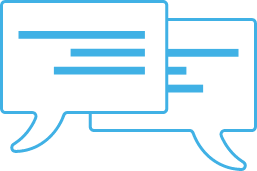 Chat with us today about what Backup Solutions can do for you!