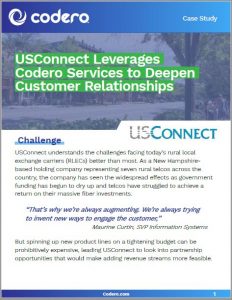 USConnect
understands the challenges facing today's rural local exchange carriers (RLECs) better than most. As a New Hampshire-based holding company representing seven rural telcos across the country, the company has seen the widespread effects as government funding has begun to dry up and telcos have struggled to achieve a return on their massive fiber investments.
"That's why we're always augmenting. We're always trying to invent new ways to engage the customer," said Maurine Curtin, SVP Information Systems for USConnect.
But spinning up new product lines on a tightening budget can be prohibitively expensive, leading USConnect to look into partnership opportunities that would make adding revenue streams more feasible.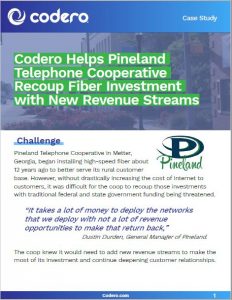 Pineland Telephone Cooperative
in Metter, Georgia, began installing high-speed fiber about 12 years ago to better serve its rural customer base. However, without drastically increasing the cost of Internet to customers, it was difficult for the coop to recoup those investments with traditional federal and state government funding being threatened.
"It takes a lot of money to deploy the networks that we deploy with not a lot of revenue opportunities to make that return back," said Dustin Durden, General Manager of Pineland.
The coop knew it would need to add new revenue streams to make the most of its investment and continue deepening customer relationships.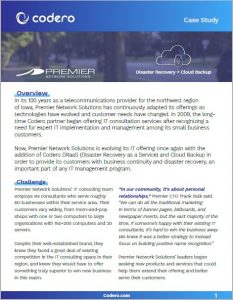 In its 100 years as a telecommunications provider for the northwest region of Iowa,
Premier Network Solutions
has continuously adapted its offerings as technologies have evolved and customer needs have changed. In 2009, the long-time Codero partner began offering IT consultation services after recognizing a need for expert IT implementation and management among its small business customers.
Now Premier Network Solutions is evolving its IT offering once again with the addition of Codero DRaaS (Disaster Recovery as a Service) and Cloud Backup in order to provide its customers with business continuity and disaster recovery, an important part of any IT management program.

BEK first familiarized themselves with the Codero Cloud Backup solution by offering it to their employees for free. The test period was brief but thorough, and highly successful. BEK was ready to offer it to their subscribers soon after, knowing that Codero Cloud Backup filled an unmet need in their customer base.
"We have nearly 10,000 customers with ready access to our network," Gunsch said. "BEK has a growing base of cloud-based customers who are outside of BEK's Lightband Service area. Those customers know and trust the service and support they get from local cooperatives like BEK Communications. We knew we could leverage our resources and reputation to reach new residential and business clients."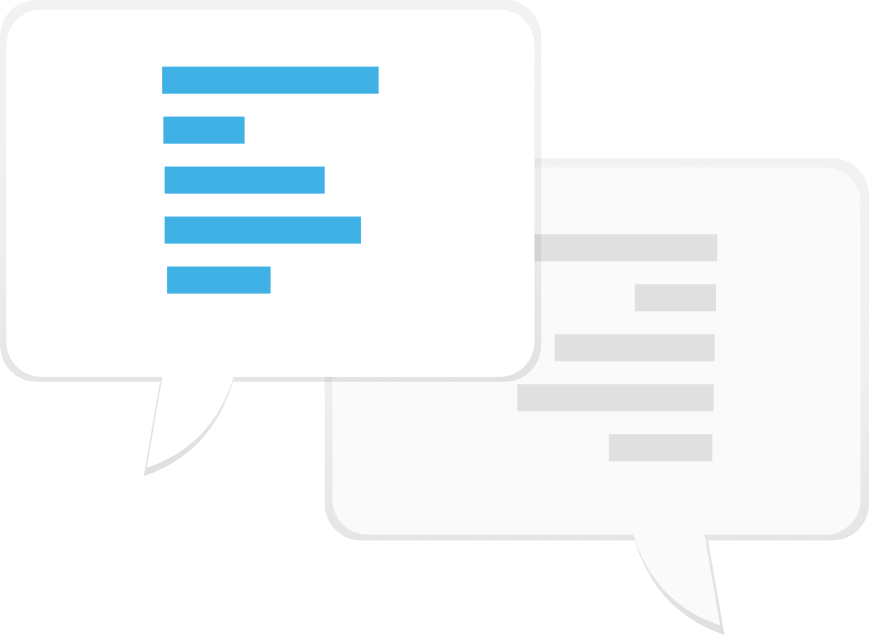 Ready to take it to the next step?