Codero is full of dedicated, motivated people who care a lot more about getting IT done, than about proving how smart we are. We truly become a valuable extension of our customers' teams. As a result, our people are a primary reason our customers grow with us, and tell others about Codero.
Our entire team is deeply committed to the success of our customers and our partners. We are big enough to manage your complex, hosting requirements, but not so big that we've lost the personal touch. We are hands-on and eagerly available to all our customers via social media, email, and phone. We are literally just a quick and easy click or a phone call away and we invite you to connect with us and start the conversation today. Your approval is how we gauge our success. And it starts with our senior leadership team.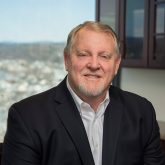 Chief Executive Officer and Chief Financial Officer
Bill oversees Codero's operations, which include enterprise class, Tier III data centers located in Phoenix, Arizona and Dallas, Texas. Bill's experience includes over 25 years as the President and Managing Principal of JSI Capital Advisors, a specialized investment banking and financial services firm serving the strategic transaction needs of the owners and management of rural local exchange carriers, independent wireless carriers, broadband communications providers, video providers, managed service providers and other communications and IT oriented companies.
Bill was a founding shareholder of Codero Holdings, Inc., orchestrating the acquisition of Codero Hosting in 2015.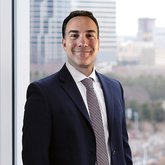 VP, Chief Operating Officer
Rob is responsible for leading our world-class operations, platforms, support, and datacenter teams. With more than 20 years of senior leadership experience in the hosting and managed services industry, Rob is driven by a passion for delivering exceptional customer-centric experiences through business Intelligence, process simplification, and omnichannel engagement.
Prior to Codero, Rob led the digital transformation of National Instruments' online and in-product Software User Experience, in support of over $1.24 Billion in annual revenue. During his 7 years with Dell Cloud Services, Rob built and directed an international 'Follow-The-Sun' network of high-complexity Support and Operations teams in Brazil, Ireland, Mexico, Malaysia, and the United States.
Most recently, Rob was integral to the conversion of Codero's Service Delivery teams into World-Class Centers of Excellence, focused on the delivery of industry-leading Managed Services experiences through data-driven and predictive support strategies, and architect of Codero's innovative Proactive Monitoring platform.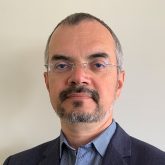 VP, Chief Development Officer
Mike Robski has more than 25 years of experience in software design and development. During his career, Mike has led the design, development and implementation of end-to-end OSS/BSS software including CRM, order handling, billing, subscription lifecycle management and business intelligence. Mike has extensive experience in business process analysis and mapping using the best standards defined by Frameworx framework.
Prior to joining Codero, Mike was VP of Research and Development at Hostway where he led the development and implementation of the OSS/BSS software used to run the company's operations. He also held the positions of Software Development Manager at Fidelity Information Services and Director of Engineering at Rodopi Software.
Mike has a master's degree from Tula State University in Russia, which he graduated Summa cum Laude. He is also a Certified Scrum Master and is a member of MENSA.