Codero is full of dedicated, motivated people who care a lot more about getting IT done, than about proving how smart we are. We truly become a valuable extension of our customers' teams. As a result, our people are a primary reason our customers grow with us, and tell others about Codero.
Our entire team is deeply committed to the success of our customers and our partners. We are big enough to manage your complex, hosting requirements, but not so big that we've lost the personal touch. We are hands-on and eagerly available to all our customers via social media, email, and phone. We are literally just a quick and easy click or a phone call away and we invite you to connect with us and start the conversation today. Your approval is how we gauge our success. And it starts with our senior leadership team.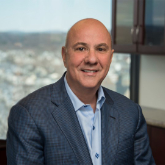 Leo oversees Codero's operations, which include enterprise-class, Tier III data centers located in Phoenix, Arizona and Dallas, Texas. Leo's experience includes over 25 years on the executive leadership team of JSI Capital Advisors, a specialized investment banking and financial services firm serving the strategic transaction needs of the owners and management of rural local exchange carriers, independent wireless carriers, broadband communications providers, video providers, managed service providers and other communications and IT-oriented companies.
Leo's background is in the areas of Business, Management, and Financial Services. He is also a registered principal and broker and a member of the FINRA.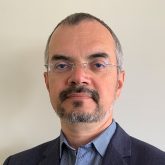 VP, Chief Development Officer
Mike Robski has more than 25 years of experience in software design and development. During his career, Mike has led the design, development and implementation of end-to-end OSS/BSS software including CRM, order handling, billing, subscription lifecycle management and business intelligence. Mike has extensive experience in business process analysis and mapping using the best standards defined by Frameworx framework.
Prior to joining Codero, Mike was VP of Research and Development at Hostway where he led the development and implementation of the OSS/BSS software used to run the company's operations. He also held the positions of Software Development Manager at Fidelity Information Services and Director of Engineering at Rodopi Software.
Mike has a master's degree from Tula State University in Russia, which he graduated Summa cum Laude. He is also a Certified Scrum Master and is a member of MENSA.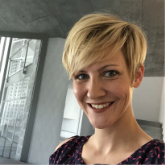 VP of Finance and Human Resources
In her hybrid role as VP of Finance and Human Resources, JayLee is responsible for budgeting and forecasting, as well as managing talent and governance. Prior to joining Codero, JayLee served 10 years as a controller with a wireless retailer. She brings more than a decade of accounting experience to Codero.
JayLee earned her Bachelor of Arts in Business Administration from Washington State University and her Master's Degree in Accounting and Financial Management from DeVry University.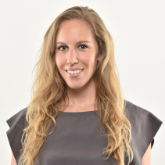 As Chief Marketing Officer (CMO), Ana Leen is responsible for leading Codero's brand strategy and marketing efforts. Ana's career is founded in advertising agencies with over 20 years working on national and international brands. Her experience spans a variety of clients in a wide range of industries from fast food to luxury cars. In past roles, she handled all the marketing for Audi across Latin America, spearheaded multicultural branding efforts for Target, and led Pizza Hut's national advertising campaigns. At Codero, she taps into this experience to tell the Codero story and communicate their best-in-class offerings.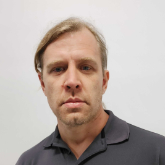 VP of Product Development and Operations

John Van Lowe has been with Codero for 7 years in various roles including systems administration, systems engineering and product development. As VP of Product Development and Operations, he will combine his experience at Codero with previous experience as Director of Operations at a hosting company to lead the vision for innovation.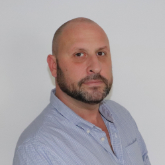 VP of Customer Experience and Support
With more than 20 years of experience in the hosting industry, Anthony Grancharov leads the support team and ensures that customer queries and issues are addressed quickly and efficiently. Mentoring, training, and evaluating support team members to enhance their skills and knowledge to provide excellent customer service. Anthony collaborates with cross-functional teams, sales, and product development to ensure customer needs are incorporated into new product designs and updates.
His experience as a project manager allows him to develop and implement processes and systems to streamline maintenance operations and improve efficiency.
For seven years, Anthony has been lecturing on "Internet technologies and computer security" at the Bulgarian Transport University "Todor Kableshkov".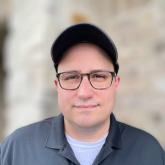 Austin Spicer is VP of Service Delivery and brings a decade of experience in the web hosting and datacenter services industry. Prior to joining Codero in 2018, he served various roles at Ntirety / Hostway over almost eight years of service in which titles include Systems Administrator, ITSM Engineer, and Service Automation Engineer. As a VP of Service Delivery, he is responsible for leading the teams that maintain and enhance Codero's portfolio of services, internal systems, and partner integrations.