Security and reliability for whatever comes your way
Having a secure, reliable website is non-negotiable in today's world. But it can be easier said than done if you don't have the right infrastructure and security technology in place. Our networking add-ons are designed to keep your site secure and operating at maximum capacity, no matter the demands.
Content Delivery Network (CDN) and DDoS Protection
Enhance website performance by caching and distributing your site's content to servers around the world, bringing it closer to your users so it loads faster on their devices. Codero's CDN, powered by CloudFlare, is designed to save you bandwidth and deliver better speed and performance, while also mitigating DDoS attacks of all sizes.
Get advanced security:
Stop malicious traffic before it affects your site.
Get detailed analytics:
Gain additional insights on your site's performance with network-level analytics.
Optimize your content:
Automatically minify your JavaScript and image files to ensure speedy and efficient content delivery, while also optimizing for mobile delivery.
Increase website speed:
Decrease load times, enhance speed, and handle more simultaneous traffic by improving your global presence.
If you're using two or more dedicated servers, Codero Private LAN creates an isolated environment to secure and share data between servers. This secondary network physically separates inter-server data transfers from public Internet traffic to maximize the performance of your dedicated servers.
Maximize server performance:
Eliminate public interface with your server to free up resources.
Improve response time:
Speed up downloading and uploading connection times.
Safeguard your private server network:
Segregate public from private traffic so external parties cannot access the server.
When traffic to your website suddenly spikes, will your servers be ready? A load balancer spreads traffic across multiple servers, giving you much more control over where traffic goes and how it's handled. At Codero, we use only the most reliable load balancing technologies with the family of Kemp Load Balancers.
Distribute incoming traffic for peak performance:
Share traffic across multiple available servers so no single point of failure can impact your website.
Create a fail-safe solution:
Automatically bypass any failed server and use secondary servers to keep service protected, even when challenged by server downtime due to server failure or server maintenance.
Enhance output and efficiency:
With a load balancer, multiple servers can function as a single server, meaning simultaneous requests can be accomplished more productively.
Increase scalability:
When traffic increases, you can add more servers behind the load balancer so more work gets done in the same amount of time.
High-Availability Clusters
If you're hosting a large database, critical application, or highly complex website, you need a platform built for maximum assurance and reliability.
Stay up and running during traffic spikes:
Cluster configurations are designed to keep your site up a d running, even during marketing campaigns, seasonal traffic spikes, and other events that can test a typical server's limits.
Support large or complex workloads:
Reliably support data-demanding applications and processes, such as database collection, processing, and analytics.
Be prepared for anything:
Configure fail-over for disaster recovery/business continuity scenarios.
A firewall is your first line of defense against hackers, viruses, and other cyber threats – a vital part of any cybersecurity strategy. Firewall hardware solutions are designed to automatically block malicious traffic and provide rapid response to emerging threats before they impact your server and data.
The Codero Gen 2 Managed Firewall solution delivers end-to-end network security for the industry's best protection against the most advanced security threats and targeted attacks.
Increase scalability:
When traffic increases, you can add more servers behind the load balancer so more work gets done in the same amount of time.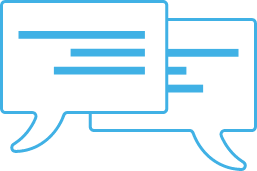 Chat with us today about Networking for your business!